Schedule Your Demo Now!
(800) 265-9141
Providing premium event registration management systems since 1996, The Online Registration Center is the leader in online registration software, training registration, and meeting planner tools.
For more than 20 years, The Online Registration Center has established a solid reputation with companies around the world, thanks to the reliability of our registration tools.
The ORC's sophisticated menu of features provides turn-key event registration services and attendance tracking solutions for fully branded e-correspondence, customer feedback, and a host of automated options that deliver the power of a team of experts in one dynamic online system [more].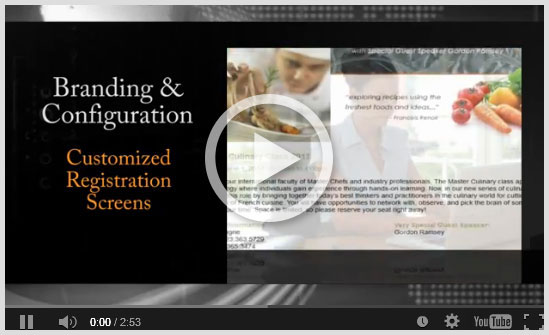 Measurable Results
Our Event Registration Management System provides all of the reporting and data integration tools needed to provide up-to-date registration data, helping you manage any number of events.
Real-Time Training Rosters & Reports Keeping You Up-to-Date
Branded Event Registration/Event List Screens
Registration Automation; Saving Time & Money
Web-Based Event Management
Our Online Registration Software provides all the tools needed to process & manage online registrations, automatically, 24/7.
Automatic Email Event Reminders
Automatic Waiting List Management
Powerful Website API Tools
Built-in Export and XML Data Tools
Automatic Feedback/Survey Tools
Un-Matched Reliability/Security
The Online Registration Center provides a level of security and data redundancy that you won't find elsewhere.
Redundant Data Centers Located in Charlotte, NC and Durham, NC.
24/7 On-Site Security/System Monitoring
Safeguarded by SSAE-16, SAS-70 Type-2 Security Compliance, and Fully Certified for PCI/DSS®
Our Online Registration Management System offers live registration forms, real-time reporting, session tracking tools, data exports, XML/API, QR/2D barcode formats & RFID name badge printer support, and more.